Volvo B10M Photographs (Page 79)
The photographs and text below belong to Anthony Lui. You may set it as the wallpaper in your PC. However, you must seek Anthony Lui's permission and state the source before you place any of the pictures on the WWW or show it in public. Self-discipline is expected as I do not put my name in the pictures so as to retain its originality.
Singapore Bus Services Volvo B10M double deck
Photo courtesy: David Ashworth
The Volvo B10M double deck demonstrator was to be delivered to Singapore Bus Services.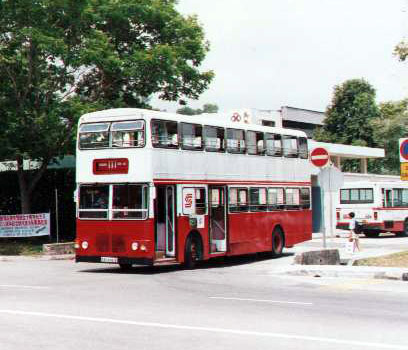 The photographs above showed that the front grille of SBS4961B had been replaced.
Go to Page 81
Return to Page 78
Page created: 16 August 2009